You may know it as CNJHAM, because that is how it all started. CNJHAM was first implemented as a lone StarNet smart group. CNJHAM then begat XLX020. Hardware transcoding was soon implemented and followed by links to Brandmeister DMR and YSF Fusion. In this new year, we've added Wires-X (for connection from Fusion repeaters) as well as P25 connections.
CNJHAM/XLX020A can be reached via the following methods:
D-Star Callsign Route
CNJHAM
via Quadnet
D-Star Reflectors
XLX020A, XRF020A, REF020D
XLX020A preferred
D-Star Repeaters
NJ2DG-A
NJ2DG-C
W2RJR-B
Fulltime
Brandmeister DMR
TG 31340
CNJHAM

Fusion YSF
YSF 44977
US CNJHAM
DTMF 44977
Wires-X
CNJHAM
DTMF 28255
P25
TG 31340
Pi-Star
NXDN
TG 31340
Pi-Star
XLX DMR
XLX020A
Enable DMRGateway in Pi-Star
XLX YSF
XLX020A
Some Pi-Star config required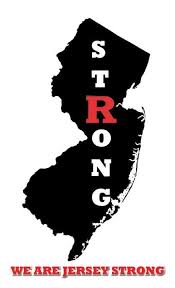 Whatever the protocol, CNJHAM is Jersey Strong!
73 de K2IE